Home Security Alarm Monitoring in Greater Austin!
$19.99/mo* Alarm Monitoring
$29.99/mo* Cellular Alarm Monitoring
  - $0 Installation
- $0 Activation
- Licensed -
Dedicated Local Representative 
Video Surveillance Systems / 2-way Night Vision Cameras
- 24/7 Monitoring  -
Locally Owned & Operated
Smart Home Solutions / Next-Gen Cellular Communication
- Awesome -
Free Service & Maintenance
Home Automation : Lights, Locks, Garage Doors, Thermostats and more!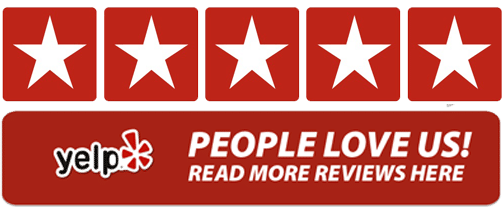 "Central Security is an extremely reliable security company that I would recommend to everyone. Jay truly cares that his customers are satisfied and that the job is done to the most professional level possible. His response time is extremely quick and he answered all my questions along the way! I am extremely pleased with our security system and I'm so glad we switched over to Central Security."
Sara C.  9/28/19
Just wow. 

Jay

 was prompt and friendly in his initial assessment, and even took a moment to let my dog smell him and decide he was "good people." 

Jay

 was polite throughout his visit, and made quick work of the install. He took time to make sure we knew as much we cared to (some of us wanted more info than others...) about the system, and then reassured us to reach out without hesitation should the need arise. Polite, prompt, professional. Would highly recommend.
Joshua S.  9/23/19
Jay

 is awesome. He came out to install my alarm system very quickly after I called, and my service is incredibly affordable and auto-drafted, so I don't even notice it's there.
He was able to wire a very old DSC system with his service and the app works too!He is very responsive on the phone for follow-up support, and I strongly recommend him and them. THANK YOU!
Claire W.  6/29/17
I have nothing but great things to say about Central Security and especially my experience with 

Jay

. The customer service is always amazing and installation is always quick and seamless. I have used 

Jay

 on several occasions and he is always nice, professional, quick and helpful! Couldn't be more happy with my Central Security services! Keep up the great work!
Kayla H.  8/18/17
I have been a customer for 2+ years with Central Security and I am extremely happy with my alarm service. I feel safe and secure, the alarm is easy to use, and the customer service is exceptional.  

Jay

 will answers call after hours and on the weekends.  He is very prompt, professional, and courteous.  I highly recommend Central Security!
Barbee C.  1/3/2016
CENTRAL TEXAS HOME SECURITY SYSTEMS!
CALL (512)956-5536!
- Opening -
Hours
Monday: 8:00am - 10:00pm
Tuesday: 8:00am - 10:00pm
Wednesday: 8:00am - 10:00pm
Thursday: 8:00am - 10:00pm
Friday: 8:00am - 10:00pm
Saturday: 8:00am - 10:00pm
Sunday: 8:00am - 10:00pm
- Company -
Address
Central Security
2901 Barton Skyway #2402
Austin, TX. 78746
P.O. Box 161932 Austin, TX. 78716
[email protected]
Tel: 512-956-5536
Cel: 512-299-8900