Home Security Alarm Monitoring in Greater Austin!

$19.99/mo* Alarm Monitoring
$29.99/mo* Cellular Alarm Monitoring
  - $0 Installation
- $0 Activation
- Licensed -

Dedicated Local Representative 
Video Surveillance Systems / 2-way Night Vision Cameras
Ready to find out more?
Drop us a line today for a free quote!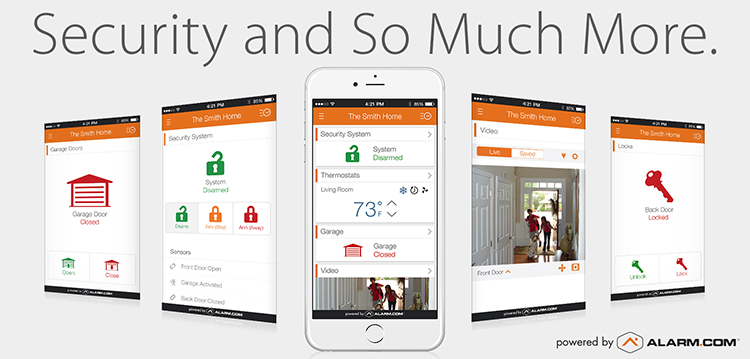 - 24/7 Monitoring  -
Locally Owned & Operated
Smart Home Solutions / Next-Gen Home Automation
- Awesome -

Free Service & Maintenance
Home Automation : Lights, Locks, Garage Doors, Thermostats and more!
Ready to find out more?
Drop us a line today for a free quote!
9/28/19
"Central Security is an extremely reliable security company that I would recommend to everyone. Jay truly cares that his customers are satisfied and that the job is done to the most professional level possible. His response time is extremely quick and he answered all my questions along the way! I am extremely pleased with our security system and I am so glad we switched over to Central Security."
Sara C. Yelp.com
10/15/16
"I have been a customer  of Central  Security  for several years now and I must say that they are one of the best customer  service organizations, large or small, that I have ever encountered ."
1.  They know their business.  Anytime I  have had a question  or issue, they know what to do and are able to resolve  it quickly .
2.  They always respond, and do it quickly .   My calls are always  returned  promptly and by someone  who  can help me.
3.  No charge  for service  calls.  If something  cannot be handled over the phone ,  they come out and take care of it quickly  and on my schedule  with no additional  charge.
4.  Good  value.  The monthly  charge is very reasonable  and it is well worth having a knowledgeable ,  personable, human being readily  available  to assist you .
Jay is a really  nice person, knows his field ,  and works hard to be sure you are taken care of.  Every time I speak or meet with him, I am reminded  that is was a good decision  to go with him and his company .
They are the gold - standard  of security.
Jeffery T.   Yelp.com
9/26/16
"Jay has installed alarm systems for us at two houses. Both times he went above and beyond, making sure that he recommended the most cost-effective and secure system for our family. There was no upsell pressure and he made sure we fully understood the system before he left.
One of the reasons I went with Central Security is that they don't lock you into long-term contracts. I have heard horror stories from friends and family about how unhappy they were with their install and service from their alarm providers. You won't have that issue here - the customer service at Central Security is outstanding and their prices are extremely competitive.
In our latest install, Jay meticulously troubleshot the wiring from a security system that had previously been installed. He took his time to ensure we could get the most out of sensors that were already in place, saving us significant expense.
I highly recommend Jay at Central Security for anyone considering the installation of a new system - you won't regret it."
Mark C.   Yelp.com
6/15/17
Ask for JAY - he is AMAZING!! He came out the very next day to do an estimate, worked around my crazy schedule, was early; and educated me on all things Home Security. He was patient given I was not up to speed with the latest cameras and features for safety. Learned a lot and feel safer than ever. Also, when I didn't love the camera angles at first, he moved all of them completely without hesitation. He set up my app on phone / desktop; helped me program additional codes. He came back the next day unexpected to see how everything as working, the camera pictures, and system in general. It is already great. I always recommend shopping local and again it paid off to not go with a national company where you are a number. He checks in via phone and text and is one of those exceptional service providers that everyone should be. Highly recommend him! 
Cami G.   Yelp.com
- Upcoming -
Special Events
(1) Don't sign a long term contract to get an alarm system or home security monitoring service, the industry standard is 3 years. Other alarm monitoring contracts are 5 to 7 years in length. Central Security requires only 90 day notice to cancel. (2) Don't agree to a credit check or give Social Security number…
About this event
CENTRAL TEXAS HOME SECURITY SYSTEMS!
CALL (512)299-8900!
Monthly Plan
Unlimited club access

Unlimited training

Access to tanning & spa area

Discount on selected equipment

Free The Body Factory shirt
Yearly Plan
Unlimited club access

Unlimited training

Unlimited access to tanning & spa area

Discount on selected equipment and drinks

Free The Body Factory shirt & bag
VIP Plan
Unlimited club access

Unlimited VIP area access

Unlimited personal training

Unlimited access to VIP wellness area

Personal locker room
- Instructor of the month -
Melanie Metal
Melanie "Metal" Jones has been with The Body Factory for 6 months and we are quite proud of her. She makes spinning and CrossFit programs that even the most die hard athletes will choke on. She has earned her nickname, Metal, due to the taste people have in their mouth after training just 10 minutes with her.
- Opening -
Hours
Monday: 4:30am - 11:00pm
Tuesday: 4:30am - 11:00pm
Wednesday: 4:30am - 11:00pm
Thursday: 4:30am - 11:30pm
Friday: 5:30am - 12:00pm
Saturday: 5:30am - 12:00pm
Sunday: 7:00am - 10:00pm
- Company -
Address
The Body Factory
4863 Pretty View Lane
New York, NY 10001
P.O. Box 789232
info@thebodyfactory.gym
Tel: 707-946-7464
Fax: 707-946-7465